Mobile blasthole sampling is here! With GIM Suite 4.2, smarter data capture extends to blasthole sampling. Enhanced mobile data capture features provide samplers and pit technicians the ability to collect blasthole samples in the pit and manage their data across web and mobile.
After capturing samples, users can create and manage sample despatch for the laboratory using GIM Suite's web interface.
The acQuire Arena mobile app features an updated interface that responds and adjusts smoothly across different device sizes. GIM Suite 4.2 delivers seamless integration across desktop, web and mobile, ensuring you have a single source of truth, right where you need it.
Mobile blasthole sampling
Visualise blastholes through an interactive map and capture samples from your mobile device. The Arena mobile app is spatially enabled, allowing pit technicians or samplers to position themselves on a map in relation to blastholes, while working offline. These new features ensure more accurate, efficient data capture.
.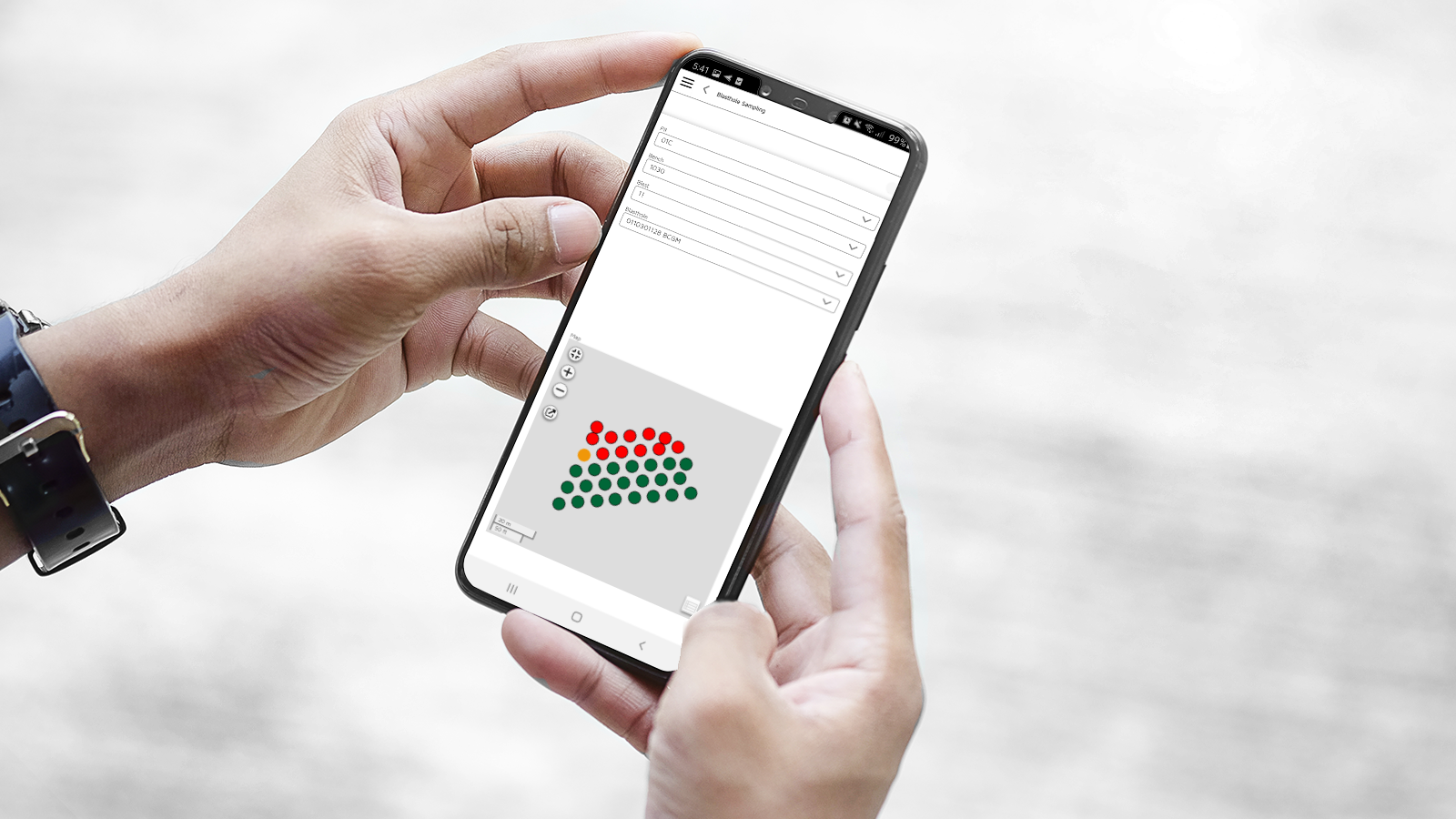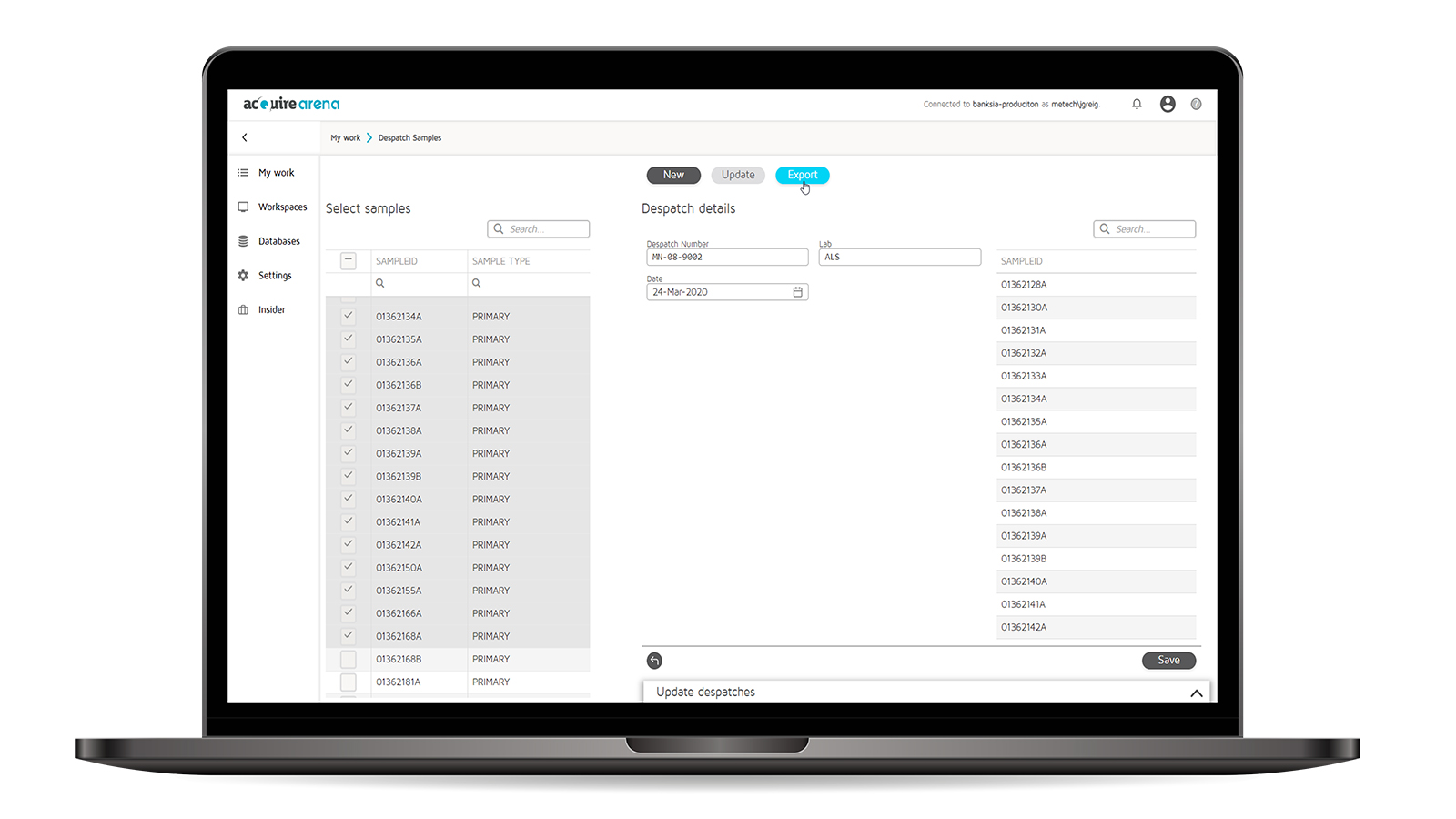 Streamlined sample despatch
GIM Suite 4.2 streamlines your sample despatch. From a single web interface, assign samples to a despatch and create a sample submission report, ready to send to a laboratory.
Smarter data workflows
GIM Suite 4.2 features purpose-built data capture tasks for surface and blasthole sampling. You can log and sample on your hand-held device, synchronise captured data with GIM Suite and create sample despatches for the laboratory from your web interface. All functionality is fully integrated for efficiency and ease of use.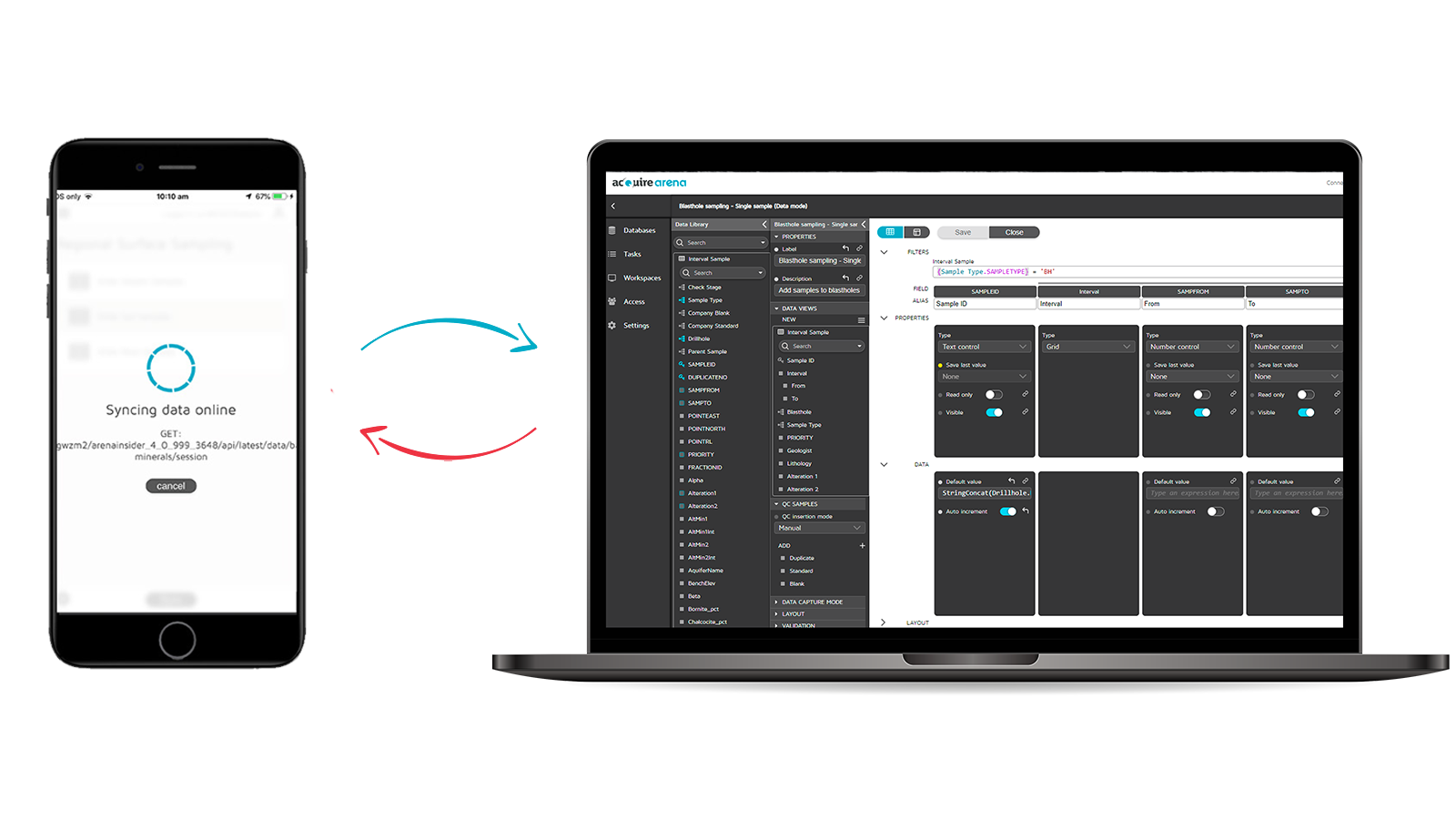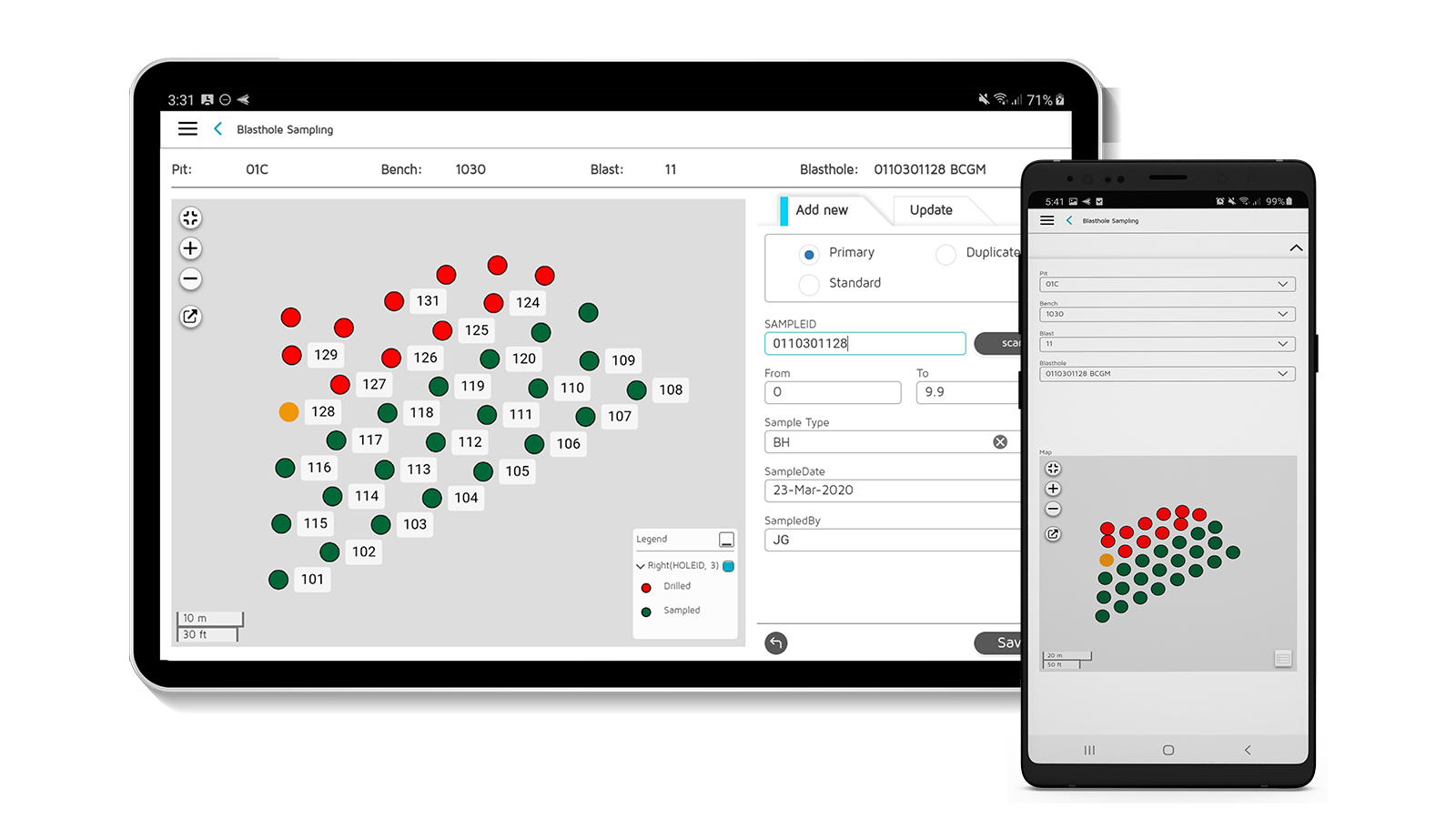 More functionality in the acQuire Arena app
The mobile app's interface responds and adjusts smoothly across different device sizes. It is optimised for Android and iOS operating systems – both smartphones and tablets – giving geologists, pit technicians and field workers more freedom to choose the device they prefer to use.
Built for GIM Suite
GIM Suite 4.2 is the next step for more powerful web and mobile capabilities built for GIM Suite. Synchronising data, captured in the pit or field, to your central geoscientific information management system is a breeze with GIM Suite's direct integration across devices. Start your upgrade today to take advantage of extended capabilities for mobile data capture and many more features contained in our latest release.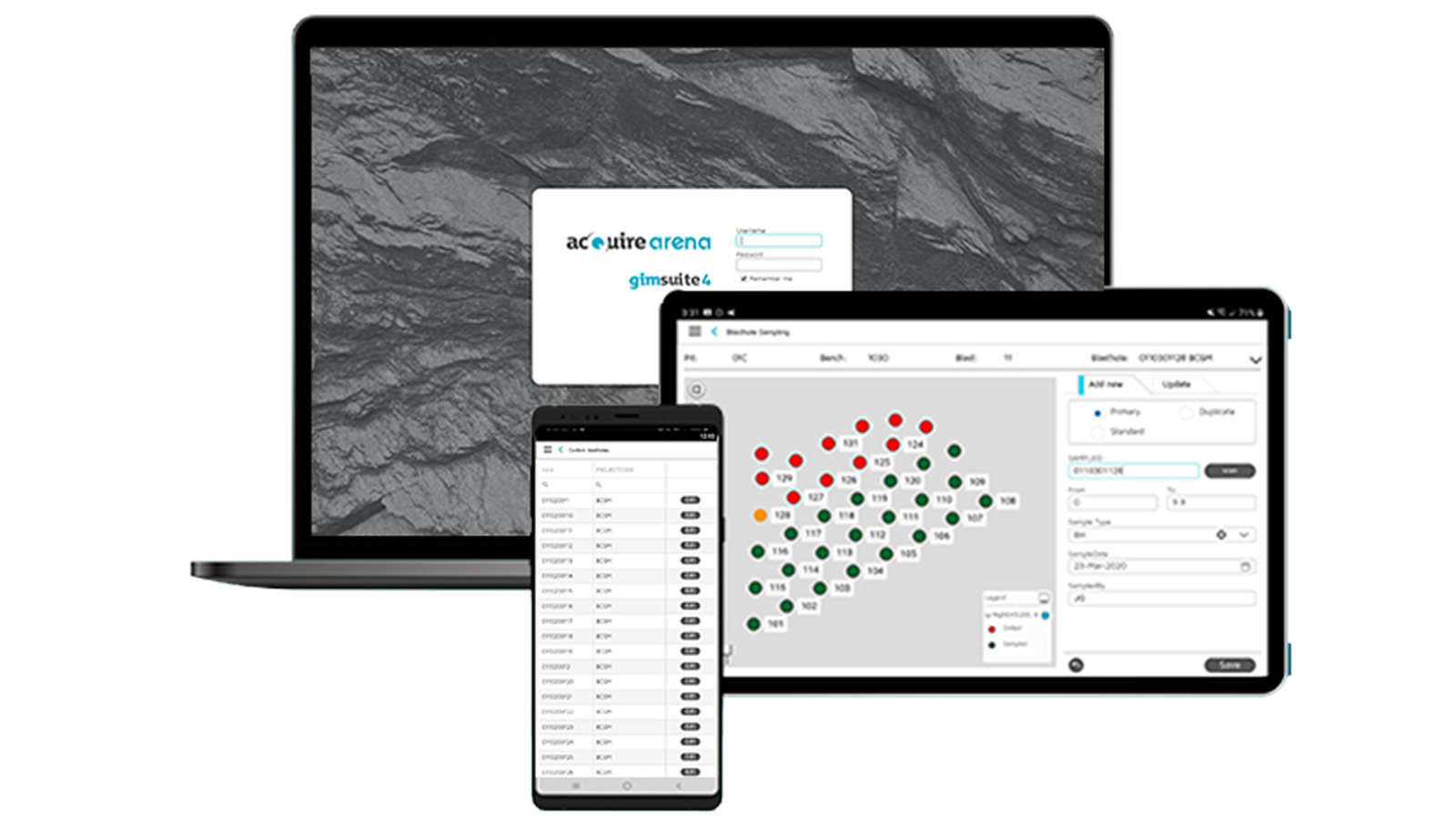 Start your upgrade to GIM Suite 4.2 today for a smarter way to manage your geoscientific data.
Looking for previous releases?
Back to top