Change management can be the biggest hurdle when implementing a strategy for effective geoscientific information management (GIM).
To reap the rewards of introducing a strategic GIM solution to your operation, a senior executive or manager invested in its success needs to champion the project.
Involvement from the top ensures an implementation can successfully preserve its momentum and focus, when management recognises the scale of modifications required across multiple levels and ensure process change is sustained over a period of time.
Without a management champion the solution could be implemented and then not used by sections of the mining or exploration business, fundamentally weakening its purpose of creating better collaborationfrom a single source of truth..
An effective GIM solution not only improves how your drillhole data is managed, but it also influences the business processes and practices of different departments, groups and people across the operation, which is where risk of rejection from staff can occur.
A GIM solution aims to make data everybody's business, from the database manager to the mine or exploration manager and that requires buy in from all stakeholders.
Not just a technology problem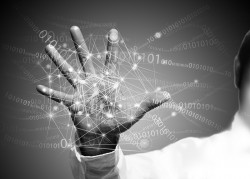 The full value of GIM and better data governance may not be realised if it is viewed solely as a technology problem, or just another geological software tool to be managed by your database managers.
It's not just about the technology: processes and people throughout the organisation need to adapt to the new system. The business must lead the change with IT the valued partner that helps with a successful GIM solution implementation.
The executive sponsor needs to drive the GIM initiative, explaining what it will accomplish and how it aligns with the overall business strategy.
Without strong leadership, some may consider GIM "someone else's problem" and will expect the database manager or geologist to just "make it work". The team may not be well positioned to decide the policies and workflow rules required to increase data quality and reliability across the geoscientific data domains and wider business needs. If it is considered just a piece of technology, true process change is unlikely to follow, preventing meaningful results.
Pushing it through
Before launching a GIM strategy and roll it out, it is crucial that the executive champion understands the magnitude of change and the reasons behind embarking on the journey. Senior management want to know what business strategy, in the current environment, will do something to create change. This will ensure focus is at each level of the organisation to maximise the benefits.
There is so much data collected in the natural resources industry. Business decisions need to be data driven, made with the appropriate tools and reliable data sources.
The efficiencies that can be created with geoscientific data management can make a key contribution to a company, the same way the accounting, human resources, payroll, or any similar key business function does.
The big picture
All enterprises in the natural resources industry are facing the challenge of reducing costs while improving output. acQuire's GIM Solution combines people, process and technology, to ensure your geoscientific information is transformed into a reliable and durable business asset for your mining or exploration operation.
If you'd like more information on how to implement a GIM Solution in your company, then give us a call. For more than two decades, acQuire has tackled the issue of providing better mining results through geoscientific information management.