Network, exchange ideas and learn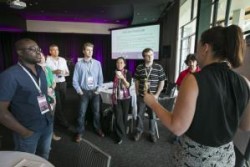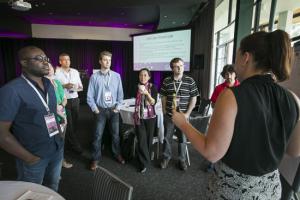 GIM Jam Mastermind seminars are for technical professionals working with geoscientific information in the natural resources industry. This interactive event is designed to maximise the exchange of ideas for managing geological data, facilitate sharing industry tips and tricks, and help GIM Suite users getting the most out of their mining software.
The seminar series presents an opportunity to network with industry peers and meet acQuire representatives who live and breathe the acQuire GIM Suite software.
Seminar programs will be tailored to feature topics important to their local region. Our aim is to feature information management case studies from the natural resources industry along with the latest information about acQuire software.
Is there a topic that's important to you? Get in touch with us to see if we can incorporate it into an upcoming seminar.
GIM Jam Mastermind seminars also present an opportunity for accredited acQuire professionals to renew their acQuire Learning accreditation. Contact our friendly acQuire Learning team for more details.
View our GIM Jam video insights series to discover more about GIM Jam events and keep an eye out for the next GIM Jam Mastermind seminar in your area:
GIM Jam Mastermind Vancouver – Canada, January 2016
GIM Jam Mastermind Johannesburg – South Africa, April 2016
GIM Jam Mastermind Antofagasta – Chile, May 2016
GIM Jam Mastermind Perth – Canada, May 2016