08 Jun 2021 - Technology - GIM Suite, Business Management by Lee-Anne Coleman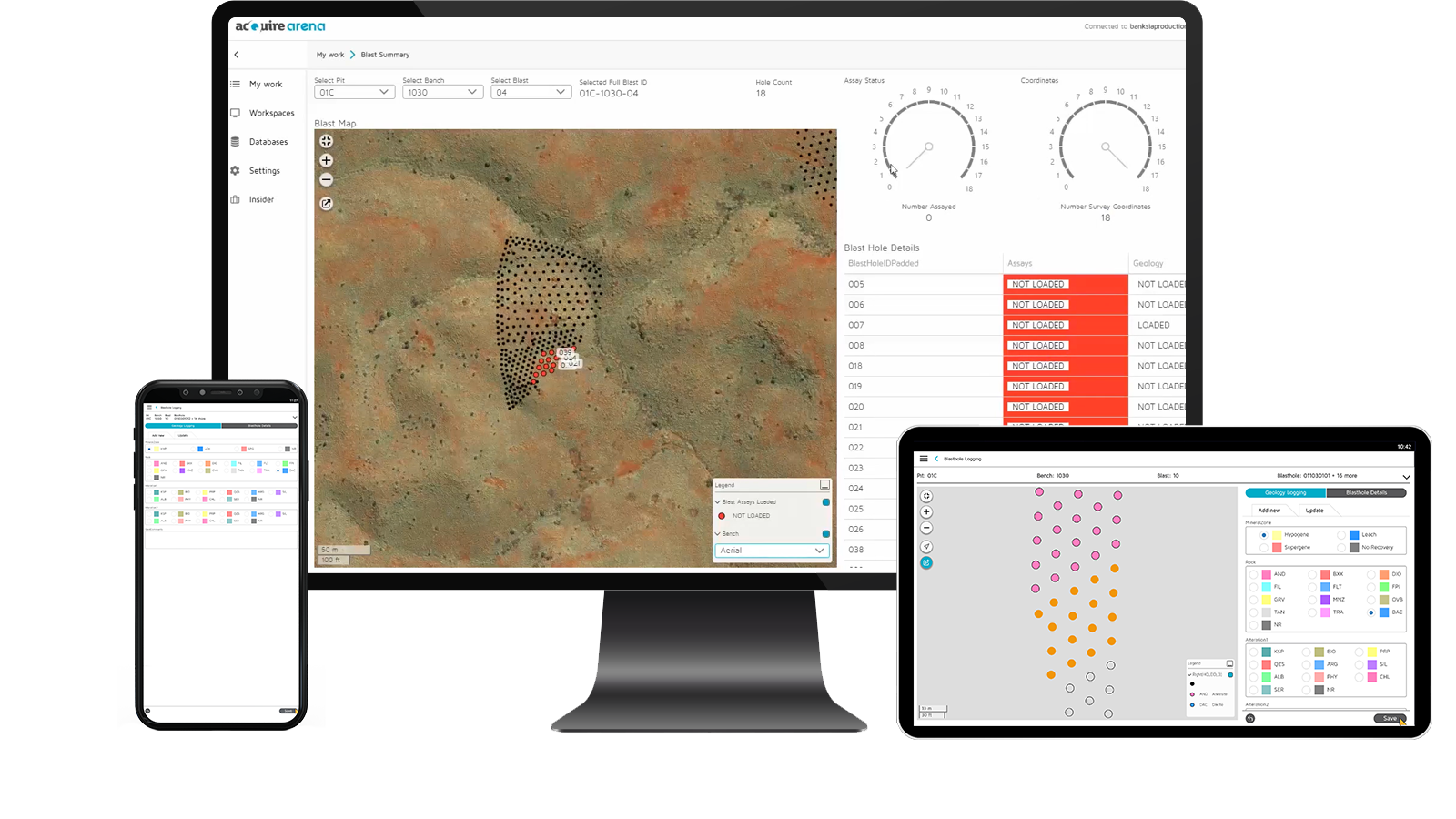 We're getting excited at acQuire. The next major release of GIM Suite is arriving in July and it's the culmination of years of planning and investment. Before GIM Suite 5 hits the market, it's worth familiarising yourself with some of the changes you'll be seeing.
Major software releases provide an opportunity to benefit from new advances in functionality and features, making your experience using acQuire's software more streamlined and efficient. However, depending on your infrastructure or business architecture, upgrading enterprise software, like GIM Suite, across larger sites might be complex. With the addition of a stack of powerful new features to more efficiently capture, manage and access your geological data in GIM Suite 5, plus a new cloud licensing solution on the way, we offer some helpful tips to prepare for your upgrade.
1. Plan early. Seriously.
It's critical to give your teams, including your geology and IT teams, sufficient time to schedule in this major upgrade because it impacts our technology across web and servers, the licensing module and the Arena mobile app. The more time you give them, the sooner you can get access to GIM Suite 5 and start testing. As with any major software upgrade, we always recommend creating a backup and archiving your geological database and workspaces. You know that but we'd be unwise if we didn't caution you.
Here are things to take into consideration before the next release:
Consider any infrastructure changes you need to make before upgrading to GIM Suite 5. This can include anything from new servers to additional mobile devices. The licensing model is changing with GIM Suite 5 so you need to be aware of how this is going to impact your infrastructure.
Schedule the timing of your upgrade to avoid conflict with seasonal breaks. Ensure your team has access to field and mobile devices to enable a thorough testing environment.
Keep an eye out for our release highlights to see all the exciting new features coming in GIM Suite 5. This includes a special release preview with details about release highlights and news related to the launch and anything you need to know to transition to the newest release.
Review our handy technical resources designed to guide you through your upgrade to GIM Suite 5 and system requirements We'll make sure you have the technical resources you need at your fingertips as part of the release.
2. Be web and mobile ready
GIM Suite 5 introduces brand-new, purpose-built interactive web and mobile features for managing your data across a range of drilling methods. Geologists and field workers can capture data from the field or pit directly to mobile devices and integrate it seamlessly with GIM Suite. The Arena mobile app is available from the Google Play and Apple app stores. You will need to make sure you download the GIM Suite 5 version of the app when it's available because we're updating that, too.
3. Get ready for the new licensing software
GIM Suite 5 introduces a simplified and more flexible licence model, backed by a cloud-based licensing solution, for all users of GIM Suite technology. If you haven't already, we recommend you contact your account manager to discuss your transition to the GIM Suite 5 licence model. This will give you a head start on your upgrade, with the right licences so everyone in your team can access the information they need, when and where they need it.
4. Start testing
Once you have the right licences and can download your software, we strongly recommend testing your software upgrade in a development or test environment prior to distributing the release to your production environment. Make sure you have allowed enough time for testing to ensure any integrations with other systems continue to perform as expected. Your testing period also offers an opportune time to revisit existing workflows and implement the new capabilities for improved efficiency. acQuire's technical support team are ready to assist you with this, or issues that may arise.
5. You're ready to go!
Once you've deployed GIM Suite 5, don't forget to train your users.  Our GIM Suite Starter course will have a new unit, Using GIM Suite 5, with fresh learning content to help all of your GIM Suite users stay up-to-date with technology changes. Additionally, keep an eye out for our GIM Mastermind Webinars where you can join your GIM community online, see GIM Suite 5 in action and ask our team questions.
How to get more information about GIM Suite 5
GIM Suite 5 is bringing the future of geological data management to today's workplace. Send us an email  ahead of the GIM Suite 5 rollout to discuss any questions you have about this major release.
To get a preview of what's coming, make sure to sign up to our news updates to be one of the first to receive the latest software release information. You can also visit the GIM Suite page to see what's coming.