acQuire is excited to announce a GIM Jam Mastermind seminar will be hosted as part of our technical event series during Mineral Exploration Roundup.
Mineral Exploration Roundup brings together the wider geoscientific community to share ideas to help shape the future of mineral exploration and development. This year's theme, Innovation in Exploration, focuses on creating collaborative solutions and sharing new ideas.
GIM Jam Mastermind seminars are for technical professionals in the geoscientific information management space. This interactive event is designed for acQuire technology users to exchange ideas for managing geological data, sharing industry tips and tricks, and help GIM Suite users get the most out of their mining software.
This special edition of the GIM Jam Mastermind series will feature guest speakers from the mineral exploration industry, alongside our acQuire representatives who live and breathe the GIM Suite software.
Date: Thursday, 28 January 2016
Time: 8:00am – 12.00pm
Location: West Building, Vancouver Convention Centre, 1055 Canada Place, Vancouver, Canada
Cost: CAD $50 + taxes*
Register: Registrations are now closed
*In the spirit of the festive season, this special edition of GIM Jam Mastermind will be donating $20 of every ticket sold to Mining for Miracles. Mining for Miracles comprises numerous mining industry volunteers who work together to raise money to improve the quality of health care for children.
What to expect
We'll be covering the following topics:
Guest speakers from the mineral exploration industry
The GIM Suite 2 – What's New?
GIM Suite Tips and Tricks
Technology partners and connectivity
Extend your professional development
acQuire accredited professionals can renew their accreditation for any acQuire Learning course they hold a current or expired accreditation (applies to ACQ2000, ACQ3000 and ACQ4000) simply by attending a GIM Jam Mastermind seminar.
Unsure of your status? Contact our acQuire Learning team for more information.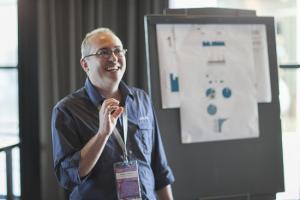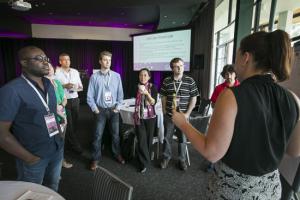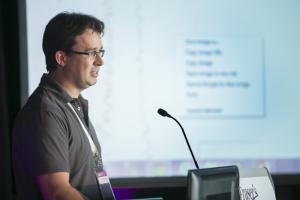 More information coming soon
We'll be launching our full seminar program soon. Keep an eye on acQuire News for more details.
In the meantime, if you have any questions please contact us.