acQuire Technology Solutions looks forward to welcoming attendees to booth 823 at the PDAC 2018 conference in Toronto between March 4-7.
PDAC 2018 is set to be an exciting convention with the industry moving into a more optimistic phase this year.
Visitors to acQuire's stand will get a first look at the mining software company's technology roadmap to the digital mine and the latest, upcoming version of its market-leading geoscientific information management software, GIM Suite.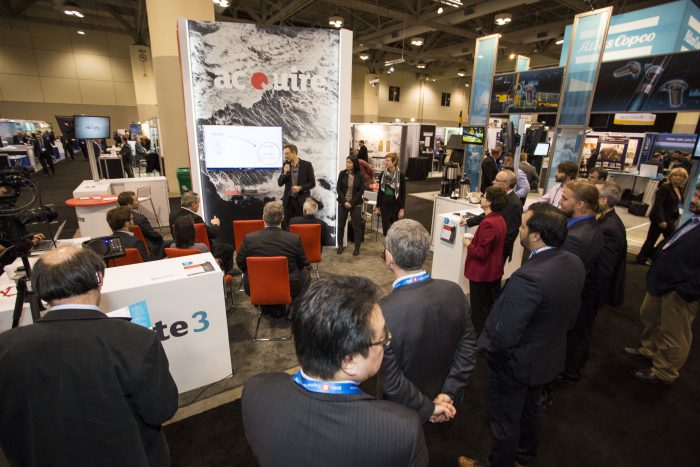 Industry experts in mineral exploration and mining with a keen interest in geoscientific information management will host presentations with acQuire representatives at booth 823 throughout the conference.
GIM Suite 4 – smarter, streamlined geoscience data on the road to the digital mine of the future
A preview of the next software release will feature at acQuire's exhibit.
Steve Mundell, Director of Product for acQuire, states, "The aspiration towards the digital mine is becoming more and more real and new features and integrations being added to GIM Suite 4 give our customers access to smarter, streamlined geoscience data."
GIM Suite 4 introduces an all-new web-based interface allowing users to easily build interactive dashboards and reports.
Be amongst the first to preview the release and acQuire's technology roadmap.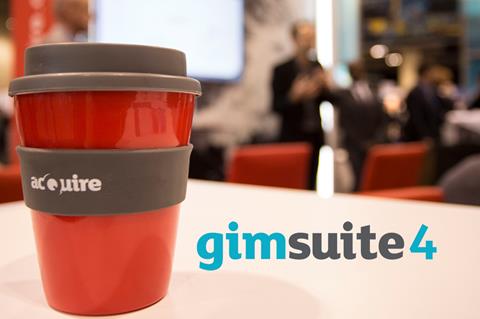 Listen to talks at acQuire's stand
acQuire is hosting a presentation series on its stand. Kicking off the presentation series is acQuire's Director of Product, Steve Mundell providing a technology roadmap presentation highlighting the future direction of the GIM Suite, and how acQuire will support customers transitioning from traditional to new ways of working in the future.
Technology partner, IMDEX will join acQuire to show highlights of the upcoming software integration between GIM Suite 4 and IMDEXHUB-IQ. Mining companies using both software will be able to seamlessly connect and retrieve data through a secure web link.
The presentation series finishes with networking and drinks with an industry panel discussion chaired by acQuire's Managing Director, Alison Atkins. The panel topic, "What does the digital mine mean to you?" will discuss how people, process and technology influences the path to the digital mine. The panel features guest speakers from Kinross Gold, Cameco Corporation and Nova Network Partner, CSA Global.
This year the presentation series brings together experts both on and off the stage and will certainly make for engaging conversations and knowledge transfer.
In previous years attendees have enjoyed interesting and robust discussions about hot topics in the mineral exploration industry across the world.
acQuire exhibits at booth at 823 on the PDAC trade show floor from 4-7 March. For more information visit acquire.com.au.