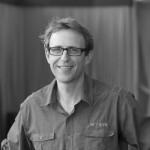 acQuire Technology Solutions is joining Austmine's live webinar discussing the impacts of data analytics and advanced digital technologies on the mining sector on 22 June.
Steve Mundell, acQuire's Director of Product and Stakeholders, will be presenting "Data and Digital innovation". The presentation focuses on:
The case for digital innovation in mining
Key drivers for digital mining – reduce costs; reduce uncertainty; improve agility.
Creating the right environment to access your data
How software connectivity helps create an end-to-end solution for the digital mine
He will be joined by an expert panel of speakers including Ian Larsen, Regional Leader ANZ, GE Digital and Haydn Roberts, CEO, Mine Site Technologies.
The webinar will focus on how strategic decisions can be made from the data you collect, how to manage significant volumes of data and the wider concept of operating a digital mine.
Register online through the Austmine website.