Mining for Miracles is the BC Mining Industry charity of choice. acQuire Technology Solutions is proud to show its support Mining for Miracles through its Community Connect program and GIM Jam Mastermind seminar series.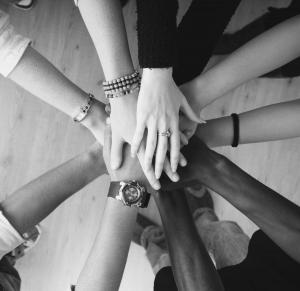 acQuire's Community Connect program contributes to local communities in regions where we operate. The Community Connect Committee makes efforts to support charities that make a difference and make a positive change within our society. As part of this initiative, acQuire will donate part proceeds from each ticket sold to its GIM Jam Mastermind seminar being held on January 28, 2016 in Vancouver during Mineral Exploration Roundup.
acQuire has invited the Mining for Miracles Chairman, Jeff Hanman, to speak at the seminar about the benefits Mining for Miracles provides to the BC Children's Hospital.
Mining for Miracles is a committee of mining industry executives and personnel formed to raise money for the BC Children's Hospital. It is an excellent example of how the mining industry has made a positive impact to the health and wellbeing of children. Mining companies, suppliers, industry consultants and friends and families of the mining industry get together to give to the BC Children's Hospital ensuring children receive the medical support and care required to recover from injury and illness.
Medical facilities designed specifically for children in the BC Children's Hospital have been partly or completely funded by Mining for Miracles campaigns. Each funded area of the hospital has increased the likelihood of a successful treatment for illness and injury and reduced the recovery time of patients. Every contribution counts to this important charity.
GIM Jam Mastermind Vancouver is a half day geoscientific information management (GIM) seminar designed for GIM technology users to exchange ideas for managing geological data, share industry tips and tricks, and help acQuire GIM Suite users get the most out of their mining software.
This special edition GIM Jam Mastermind will also feature guest speakers from the mineral exploration industry, alongside our acQuire representatives who live and breathe the GIM Suite software.
Join us in Vancouver and show your support for this outstanding charity. Find out more information for GIM Jam Mastermind Vancouver.