20 Nov 2018 - Industry News, Technology - GIM Suite, Company News
PERTH, Western Australia (20 November 2018) – acQuire, a global specialist in geoscience data management software solutions, has announced the latest release of its leading technology package for natural resources organisations – GIM Suite 4.
The software release introduces a powerful new, web-based interface designed for the future which significantly builds on the array of capabilities currently available in the established and trusted GIM Suite software used by miners and explorers globally. GIM Suite 4 now contains two software components – acQuire 4 and Arena – giving companies greater visibility of their geoscience data assets.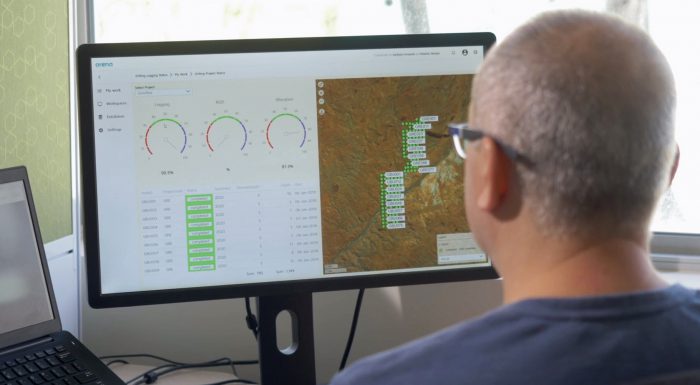 The introduction of the new interface consolidates and builds upon capabilities previously spread across the software component, Neo Desktop and Neo Web (available in earlier versions of GIM Suite). Database managers now have the ability to configure sophisticated interfaces and work with complex geoscience data directly in a web environment creating a smarter, more streamlined user experience for database managers and end-users.
Steve Mundell, acQuire's Director of Product explains, "We're excited to introduce the Arena interface into GIM Suite 4. By developing new, advanced functionality in the web environment, our latest release is an important step on our technology roadmap journey to the mine of the future.
More complex deposits are requiring smarter mining and geoscience data can inform optimisations elsewhere in the mining value-chain. GIM Suite 4 makes geoscience data more accessible and visible to help drive these optimisations."
In addition to the new interface, new web capabilities means major improvements for creating scaled log reports. Resources companies often need to create and print their scaled logs for a range of industry requirements, from matching preferred company formats to meeting statutory requirements. Database managers now have the flexibility to create logs in their chosen format with GIM Suite 4's new features.
GIM Suite 4 continues to build on acQuire's mature third-party technology program and introduces more software integrations. Enhanced web-based integration with Coreshed gives users improved ways to view core imagery in scaled logs.
Customers can also integrate sensor data from IMDEXHUB-IQ, a software product developed by technology partner, IMDEX Limited. IMDEXHUB-IQ is a secure cloud-based database providing secure access to data transmitted from a range of sub-surface instrumentation, analytical instruments and mobile form data inputs.
Data generated from Imdex's sensors flow from the field directly into GIM Suite 4 providing a fast and transparent data exchange. Consistent and rich meta-data is included in the transfer, providing chain of custody information from the field to the database.
Steve Mundell, Director of Product, acQuire Technology Solutions says, "GIM Suite 4 continues to build on our commitment to providing market-leading software.
"We recommend our customers upgrade as soon as possible to start experiencing the benefits of the latest technology and take full advantage of the improvements."
acQuire provide geoscience data management software and services for the global mining industry with five offices worldwide, with customer support centers operating in each major time zone.
To learn more about GIM Suite 4, watch the video or view the latest software release here.
ENDS
About acQuire
acQuire provide geoscience data management software and services for the mining industry. Organisations working in exploration, resource development or mining rely on our data management solution to make profitable business decisions based on the quality and integrity of their data assets.
acQuire's GIM software is paired with product support services and accredited training to meet our customer's evolving technology needs.
Founded in 1996, acQuire originated in Perth, Western Australia. The company currently has five offices around the globe, with customer support centers operating in each major time zone.
Contact
Meesha Stacker
Marketing Specialist
E: m.stacker@acquire.com.au
T: +61 8 9316 6600