The acQuire team is heading to Toronto! The annual trek to Prospectors & Developers Association of Canada (PDAC) annual international convention is one of the highlights on our calendar, even though our Perth crowd have to forgo sun and sand for snow and ice. (In all seriousness, we love it.) This year we're particularly excited to be there. Here's why.
PLAY: acQuire Tech Lounge
If you're working with geoscientific data, make sure to stop by the acQuire Tech Lounge while at PDAC 2020. We're bringing the latest GIM Suite release with many new features. You'll be able to have a play and see how our mobile app and web interface work. You'll be able to experience, firsthand, how the streamlined GIM Suite is making everything easier, especially for field capture.
We'll have our tech people on hand to answer questions and give you a demo, if you want. You probably won't need a demo, though, because the super-intuitive interface is easy to pick up.
NETWORK: Meet industry heavyweights – and ask questions
We're hosting an industry panel discussion, due to popular demand. But also, talking full disclosure here, because we get so much out of these sessions ourselves. The panel session starts on Tuesday at 2:30pm and geoscience data management will be the hot topic.
Come along to hear:
Joel Hrominchuk, Regional Manager – Exploration North America, Vale
Jason Kozar, Director of Information Technology, Hudbay Minerals
Maggie Currie, Computer Applications Geologist & Database Manager, Centerra Gold
It's been our observation these panels reveal a lot of information, as everyone speaks frankly and from a place of deep experience. You won't want to miss it, especially because there's time to network with the experts.
LEARN: Hear Cutting Edge talk
Steve Mundell, acQuire Director of Product (and all-around nice guy) is presenting in the Investors Exchange at 4:40 pm on Sunday.
He'll be talking about the direct integration between field capture and your central database. You'll discover how acQuire's new mobile app creates a much more streamlined approach for data capture than we've seen before. The Cutting Edge is located in the Investors Exchange.
We'll be at the conference for the entire event. We'd love to see everyone, but with nearly 26,000 attendees, you might need to stop by and say hi. Look for booth #823. We hope to see you there!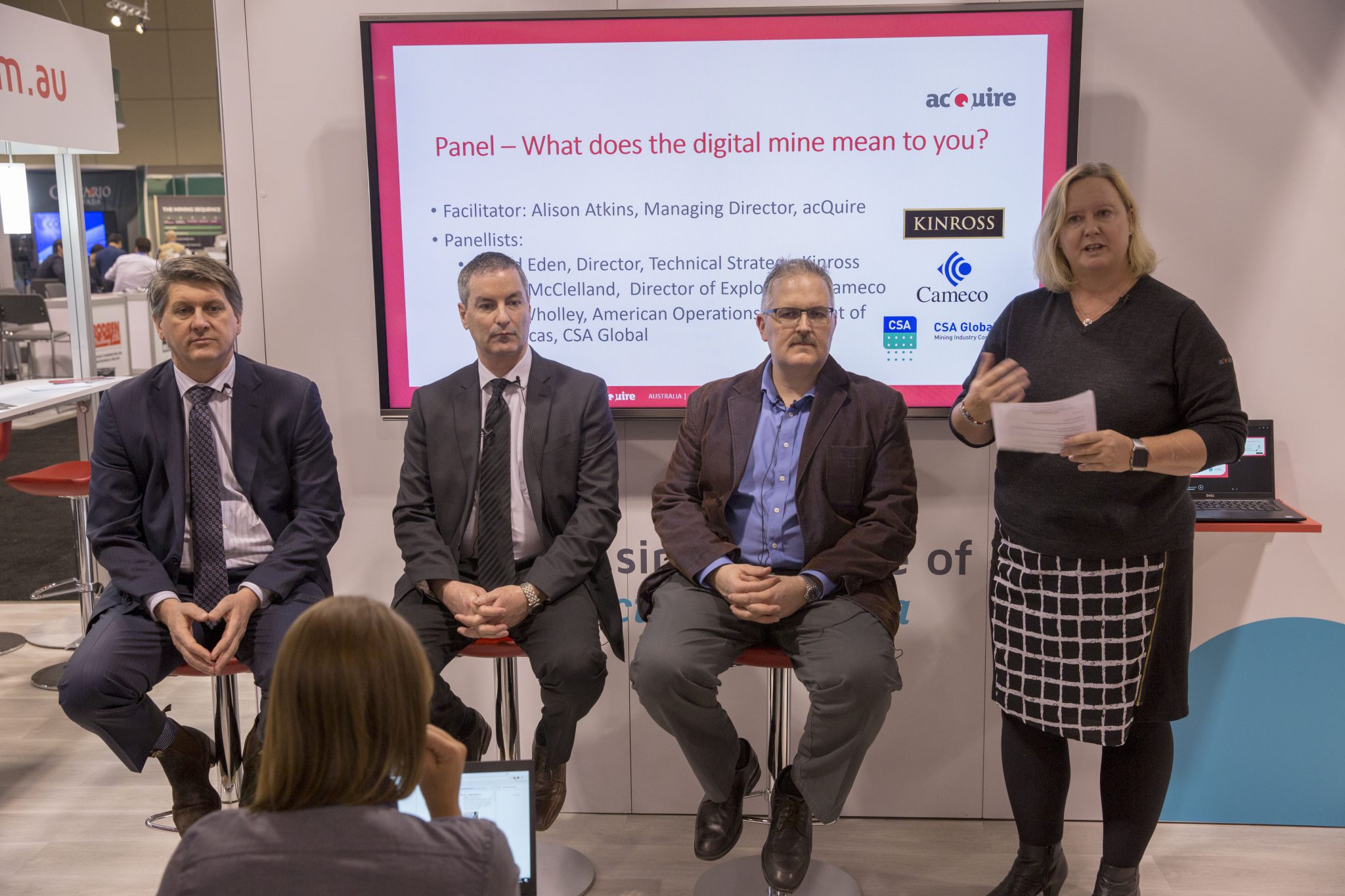 Want to know what's happened previously at PDAC?
Watch the 2019 panel discussion here >
Listen to our podcast featuring Robin Fell and Sian Marsden discussing industry trends. How much has changed since last year? >