PDAC 2018
acQuire is looking forward to joining the mineral exploration industry at the 2018 Prospectors & Developers Association of Canada (PDAC) annual international convention from 4 - 7 March 2018.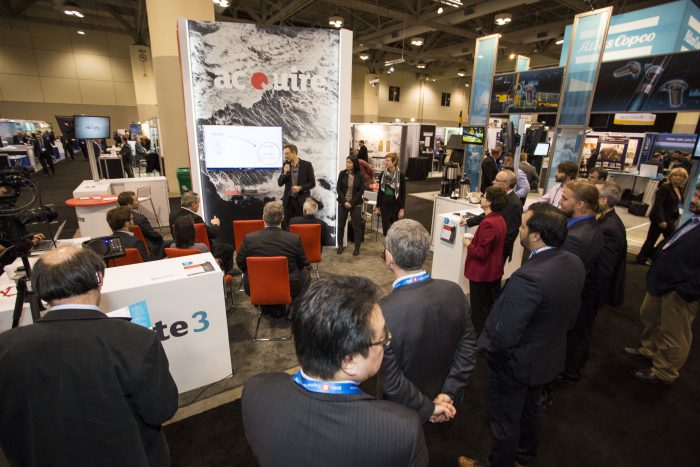 Meet over 24,000 attendees and 1,000 exhibitors from over 130 countries at the world's leading convention for mineral exploration. In addition, attend technical sessions, short courses and networking events during the 4 day event.
acQuire Presentations
Thank you to all those who stopped by our booth during PDAC. Ensure you sign up to our acQuire Events and Learning email to see our wrap up of PDAC 2018 and videos of our presentations.
Did you sign up to our acQuire email updates at PDAC?
If you popped past our booth at PDAC and had your conference badge scanned to go into a draw to win an iPad, the prize will be drawn on 28 March 2018. acQuire Terms and Conditions apply.
Highlights from the 2017 PDAC Conference
Click here to view our highlights video from the 2017 event.
Click here to read our wrap up from the 2017 event
Connect with us
If you would like to guarantee some one-on-one time with an acQuire event team member during the conference, contact us to schedule an appointment.
For more information about the conference, head to the PDAC 2018 website. Registrations are now open.