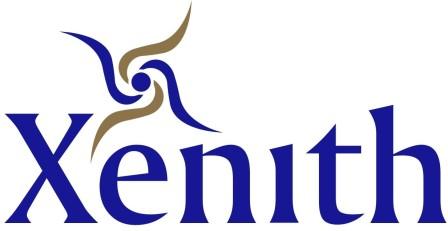 Xenith is a privately owned consultancy that has been operating since 2005.
Their success in being named the 2018 Mining Consultant of the Year – Australia's Mining Monthly Awards was in recognition of a fully integrated multi-disciplinary service with ongoing technical support, and a willingness to share ideas and ensure solutions are tailored to the needs of their clients.
Through Xenith's 3 offices in Brisbane, Sydney and Singleton; they provides professional services in the areas of exploration, resource geology, mine planning, business analysis, risk advisory, infrastructure and environment as well as specific management services in operations, contracting and investment decisions.
With a recent track record of success on assignments in metallurgical and thermal coal, gold, copper and industrial minerals their team has continued to develop some practically focused technical solutions to some of the major challenges the resource industry will face over the next decade.
Technologists
Miranda Skerten - GIM Suite Practitioner – Coal
Asia
Miranda is a geologist and accomplished geological information management specialist (database manager) with minerals, coal and civil experience. She took part in her first acQuire GIM Suite implementation in 2005 and has been heavily involved ever since.
Miranda has extensive experience in:
GIM Suite auditing, maintenance, reporting and training of new users;
The management of a client's national GIM Suite coalfields geological and coal quality database;
The implementation and maintenance of the GIM Suite database workflows and technical standards.
With more than 25 years professional experience, Miranda continues to upgrade her GIM Suite accreditation and joins Xenith as a coal technologist to expand and develop her experience further into the global coal industry.