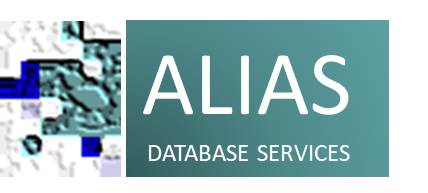 Alias Database Services is a geoscientific database consulting company based in Perth, Western Australia that provides expert technical advice and specialist services to mineral exploration and mining companies in the management of their geological information using the acQuire GIM Suite.
Alias specialises in reducing the complexity of geoscientific information systems and associated workflow, making them easier to operate, saving time, reducing costs, improving performance and extracting the most value from client's data.
Our services include:
Data and workflow optimisation
Post-implementation customisation and configuration
acQuire GIM Suite online data management
Technologists
Katrina Garven - GIM Suite Professional
Katrina Garven is the Director and Principal Geologist of Alias Database Services, and has over 20 years' of mining industry experience.  Katrina has held operational roles in exploration, underground and open pit mining, resource development and has worked extensively as a database consultant.
Katrina has previously worked with acQuire Technology Solutions as a Principal Geological Data Analyst for four years.  During this time Katrina was responsible for scoping, workflow analysis, onsite implementations, customisation, user training and support of acQuire GIM Suite at over 30 mining and exploration projects both within Australia and internationally.
Katrina has developed an expert level of knowledge with acQuire GIM Suite through her use of the product in many different commodities and has assisted many clients with optimising their data workflows and technology integration to ensure that end users are working efficiently and data is maintained to the highest levels.
Katrina holds the highest level of acQuire accreditation – acQuire Certified Professional – Enterprise (ACQ4003).  She received a Bachelor of Applied Science (Geology) from Curtin University in Perth.